Public Lecture – Culture on Our Doors: An Introduction to New Year Prints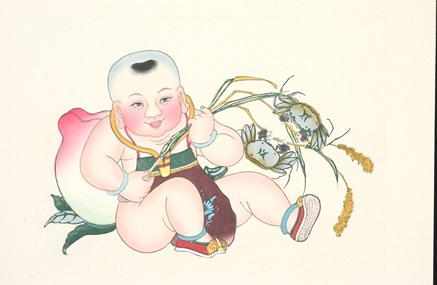 Public Lecture – Culture on Our Doors: An Introduction to New Year Prints
It is amazing how rich the images and content of new year prints can be. Not only do they protect the household by loyally standing firm on doors, but these also visually pleasing woodblock-printed images are embedded with extremely profound cultural and historical representations. Our talk will introduce both artistic and cultural ways of reading some of the most attractive and interesting new year prints on display in the exhibition of our Memorial Hall.
One of the most highly acclaimed writers of his generation, scholar-writer Tan Chee Lay works as Associate Professor at the National Institute of Education in the day, and writes Chinese creative writing, calligraphy and paints in the night. A founding member of Poetry Festival Singapore and a judge of the Cultural Medallion and SEA Write Award, he was conferred the Young Artist Award, Singapore Youth Award, Golden Point Award and Dr Tan Tsze Chor Art Award (Chinese painting).
He enjoys researching into Nanyang literati and artists, and recently launched a webpage, VeryNanyang, to share and promote Nanyang cultures. A most prolific writer of various genres, he has published over 20 books of poetry, children's picture books, short stories, and prose, the latest being Landmark Poetics of the Lion City (City Book Room), which won the Singapore Literature Prize in 2018.
Conducted in Mandarin. Seats are available on a first-come, first-served basis. No registration required.