"Be My Robo Date" Guided Tour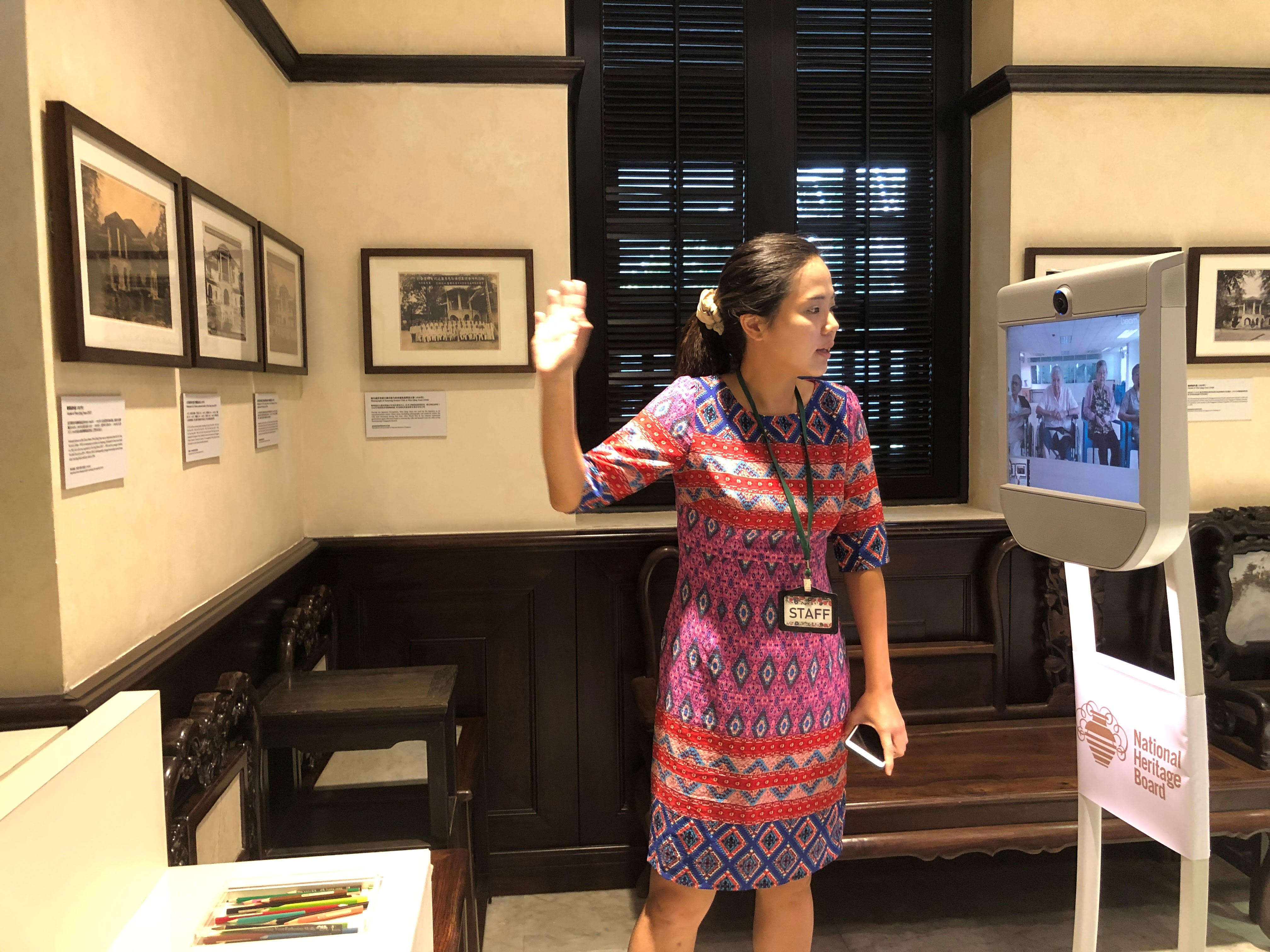 "Be My Robo Date" Guided Tour
The "Be My Robo Date" guided tour is a customised group tour for visitors who are physically unable to visit Sun Yat Sen Nanyang Memorial Hall due to difficulties in mobility.
The tours are open to organisations which provide care services to seniors as well as all social service organisations. The tours are available in both English and Mandarin and each tour will last for 45 minutes to 60 minutes.
The guided tour will take visitors on a visit through the memorial hall's introductory gallery and/or special exhibition using a mobile telepresence robot.
To register for the "Be My Robo Date" guided tour, you will need the following:
Strong and stable internet connection;
A laptop/PC/tablet/smart phone to download software through link sent by National Heritage Board;
A laptop/PC/tablet/smart phone with a webcam and microphone;
A keyboard/mouse/game controller; and
A projector and screen at the participating organisation's venue.
Once you have the above items, you can proceed to register your interest here and select your preferred tour based on the tour schedule.
After your reservation is confirmed, an email with instructions to download the software to access the mobile telepresence robot will be sent to you.
Kindly note that you are required to launch the software 15 minutes before the start time of your registered session and follow the step-by-step instructions on how to use the mobile telepresence robot.
Please email us at nhb_hi@nhb.gov.sg if you have any additional queries or require further clarifications, and keep a lookout for upcoming tours at the Malay Heritage Centre and the Indian Heritage Centre!