Raffee 50 – A Musical Jubilee
Raffee 50 – A Musical Jubilee
Join veteran artist Mohamed Raffee and his band Vasantham Boys in this landmark performance at the Esplanade Theatre! One of Singapore's most recognisable music figures, Mohamed Raffee gained prominence for his distinct World music sound, with raaga-based compositions influenced by all kinds of musical genres, including jazz, pop, R&B, funk, and many more.
This concert will feature the music from hit albums such as Breakthro and Karupayee, followed by the official album launch and first official performance of his latest album, The New Horizon (2021).
Mohamed Raffee will be on lead vocals and guitar, accompanied by Vasantham Boys comprising Mohamad Bashir on piano and keyboards, Mohamed Noor on drums and percussion, and Daniel Sitranen on bass guitar. They will also be supported by established musicians Joe Jayaveeran and Navin Kumar Nagpal on percussion, Munir Alsagoff on guitar, Leo Mendoza on electronic wind instrument, Euntaek Kim on keyboard synthesisers, as well as Suthasini, Vishnu Balaji, Kaushik Iyer and Nandhitha on vocals.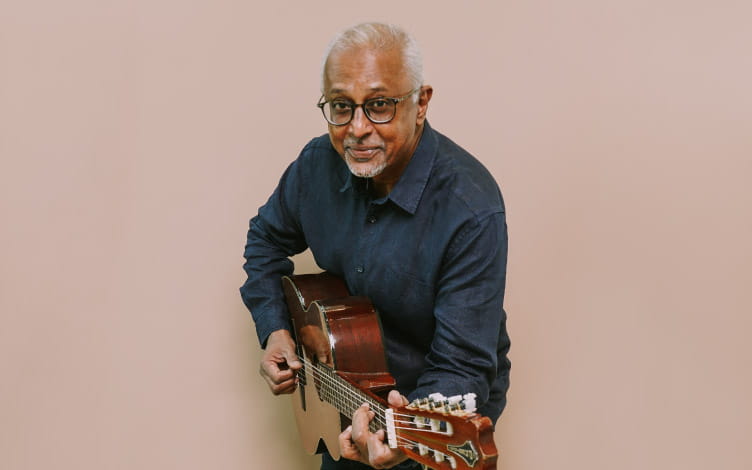 Offstage
Generation M: The Music Guru, Multi-Hyphenate
Mohamed Raffee on forging his own musical path